How did K.J.Ester get into Spiders?

I have always been intrigued by them. As a child I used to toss ants in their webs just to see them come out of hiding. A friend and I used to capture spiders and put them in a big jar. Then one night, I had a nightmare where I was being covered by spiders from head to toe. From that night on, I had a small fear of them.

In 2009 (I believe it was) my wife and I were watching TV when movement caught my eye. A large spider was running across our floor. It was a spider I did not recognize ever seeing before, so I caught it and started looking it up on the internet. Two hours later I finally found the spider and rather than being glad I found the answer, I was frustrated at how difficult the task of learning what it was had been. The thing that irritated me the most was that there was no site I could go to that told me what spiders we had in Michigan. I had been laid off and spending time on the side learning how to make blogs on blogspot.com, so I decided right then that I was going to put it to use. I was going to create a blog called Michigan Spiders and every time I found a new spider, I was going to list it on the blog. A year later I got my first email from someone with a picture of a spider attached, asking me if I knew what kind of spider it was. So I began looking it up until I found it and answered the email. One email turned into two and then three and as time went on, I was getting several emails every day.

I had never had any intentions to learn so much about spiders. It came more from my desire to help others than it came from an interest in spiders themselves. Even as I write this, I consider myself lucky if I make more than $200 in an entire summer from google ads and donations and yet I have spent countless hours in my evenings working on this site, the original blog, or answering emails. But that's ok, you know? I didn't get into it to make money. I got into it to help others. I will be honest. The reason I changed from Michigan Spiders blog, to USA Spiders was partially about making money. I figured if I can make 100-200 a summer on one state's worth of spiders, what might I make with all 50 states sending emails? The answer is, so far less than I made with Michigan Spiders. It takes time to build a site up. Most of the state's pages here so far do not have any spiders listed. Gonna take some time to make anything, if it ever does at all. But again, that's alright. It would be nice to make something to accommodate all the time I put into it, but the reason I got into it is to help others and that's the important thing.

What about K.J.Ester the Author?

K.J.Ester, the author. Now that is where my heart truly is at. I found my love for writing way too late in my life. I think I was 37 when I got bored at work during lunches and decided to spend the half hour each day to write a fantasy novel. I had experimented in placing pen to paper before but never wrote more than a page or two for a western. I used to be a western reader. There are very few Louis L'Amoure books I have not read. Then when out of work and broke, I needed something to read and my brother loaned me the first book of Robert Jordan's Wheel of Time series. I was hooked immediately. So when I was working and decided to write a book finally, I decided it would be a fantasy. I didn't need to know the lay of the land or a bunch of history like I would have to know to write a good western. My imagination would not be trapped in guidelines of facts and maps. Fantasy allowed me to truly let my imagination loose.
For half an hour every day I wrote my first fantasy. After the first dozen pages were done, I asked my brother to read it and tell me what he thought in as brutal a way as possible. Well he was actually very sparing and kind in his round about way of telling me it sucked. But bless his heart, he told me why it was bad and I took that to heart and changed how I was writing it. As I wrote the book, I read others and paid attention to how they wrote. Three years later I finished my book and was disappointed when no agents were willing to read it. Looking back, I can see how smart they were. That first book really was pretty bad. I didn't let that stop me though. For years I wrote partial books as I grew as a writer. I was laid off again, this time for over two years, and was too stressed out to write a novel. In 2010, I was working again and found the office setting was again the perfect place for me to write. That's when I started the first book I would ever publish. Hell in a Storm.
Growing tired of not winning any agents over to even read my work, I decided to self publish Hell in a Storm and as time passed, it started to get some reviews at Barnes and Noble. It was averaging about 4 to 4.5 stars out of 5 and that made me happy. Given, it was only 15 reviews total last I checked, but it still proved one thing to myself. I could write well enough that those who did read it, liked it. Unfortunately getting people to find the books and read them and leave a review is a bit tougher than one would think. That taught me a big lesson. It didn't matter how good you were as a writer. If you suck at self promotion, you wont make it big. And I truly suck at self promotion. I show guys at work my books on line and I will tell them they don't need to buy it. I am a humble person at heart. I have a ton of confidence in myself, but it just seems to go against my moral code to lift oneself up. So until I find others who will lift me up for me, I am destined to be a good writer who never gets read.
Lately my writing has suffered terribly. I work a lot of hours trying to make ends meet and keep my wife and I from hitting hard times again. My wife, and our marriage, has been through hell and back and I will work as much as I have to to keep that from happening again. Between my job, USA Spiders, and my family, I have to write at lunches or stay up late at night to do it. Actually, I am restricted to lunches only right now because I don't have Word at home anymore. Every once in a while I get a small amount of royalties placed into Paypal and I will let that save up for Microsoft Office, but that will be a while. Until then, I will write during the lunches when I can.
Currently I have 4 novels, a Joke book and the book Michigan Spiders available. If you are interested, you can find them all on Amazon. Either click this link ....
K.J.Ester
, or do a search for K.J.Ester on Amazon to find them.
Powered by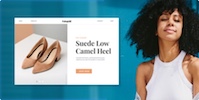 Create your own unique website with customizable templates.