Shamrock Spider

Araneus trifolium

Description – The abdomen of the Shamrock Spider can come in several different colors. I have seen pictures of them that were red, orange, pale yellow, white, brown and even greenish. They almost always have white or silvery spots on the backs that make up an interesting design and the legs look like they are white or tan, with red, brown or black, bands at the joints.

Size - The body of the Araneus Trifolium grows to be about 3/4" (19mm). Including the legs, the Shamrock Spider can grow to almost 1 ½" (38mm) across.

Powered by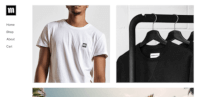 Create your own unique website with customizable templates.