Spotted Orb Weaver

Neoscona crucifera

Description – The abdomen, which is usually a shade of brown or reddish brown, has a slight pattern but nothing that stands out, and is usually covered with thick hairs. The legs will have brown or red-brown coloring closer to the body and have black and white / tan bands on the half furthest away from the cephalothorax.

Size - The body of the female adult will grow to ¾ of an inch (19mm). If you include the legs, they can reach around 1 ½ inches (38mm).


Powered by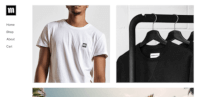 Create your own unique website with customizable templates.