Click on a state to go to that particular state's page.

I apologize for the lack of information on each page for the states at this time. I will only place a picture of a spider on a State page if the picture was sent to me from that state. It will take time to get pictures sent to me from each state. More will be added as I get the pictures and the time to add them.

Powered by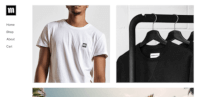 Create your own unique website with customizable templates.