USA Spider Gallery
Though this Page has a lot of the more common spiders found in the USA, it is only a small part of the spiders that are actually indigenous to the United States. As they are sent to me I will add them and hopefully someday we will have a more complete listing. I cannot hope to do that without the help of people like you, sending those pictures in.

Clicking on an image will take you to the spider's page where you can find more pictures as well as information about that spider.

Powered by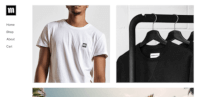 Create your own unique website with customizable templates.