Zebra Jumping Spider

Salticus scenicus

Description – They are black with sections of tiny white hairs giving them the look of white stripes. They can sometimes look brown with white stripes. The abdomen is slightly larger than the cephalothorax. The legs are short for spiders. They have eight eyes. Four across the front and two along each side, near the top. The two middle eyes in the front are much larger.

Size - The Zebra Jumping Spider will grow to about 1/4 inch (6mm).

Powered by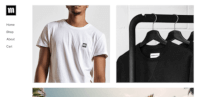 Create your own unique website with customizable templates.